Websites

Social Media
Logos

SMS Marketing

S.E.O

Google & Social Media Ads
Email Marketing

Web Hosting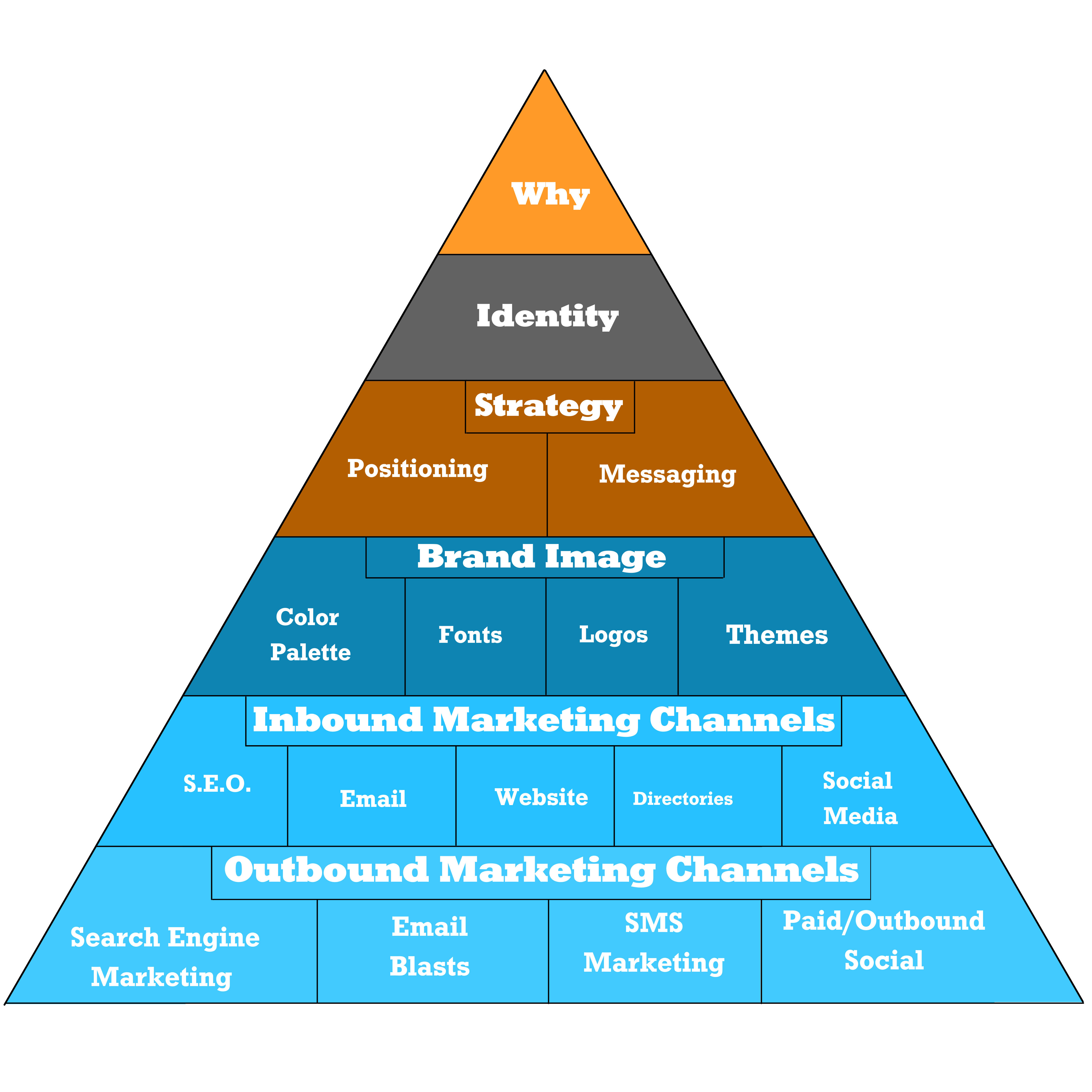 But we want your business to really succeed, so we don't stop there…
Most businesses look at branding and marketing as two different pieces, but we want to show you that they are two halves of the same whole.
Your "why" should guide your strategy, Your strategy should form your identity.
Your identity will be represented by your Brand Image. These build a foundation for:
More Customers

We help businesses get and keep more customers without lowering their prices.

More Impact

We help businesses maximize their impact by lining up their values with their potential for profit.

Less Cost

We utilize open-source software and utilize organic marketing in order to minimize costs and maximize ROI.
Our first steps are to:
Identify Core Beliefs

Find/Define Your Purpose

Find/Define Your Vision
The most effective communication, including marketing, always starts with why..
Finding and defining your purpose, core beliefs, and just cause will set you up for success in your marketing and guide future business decisions.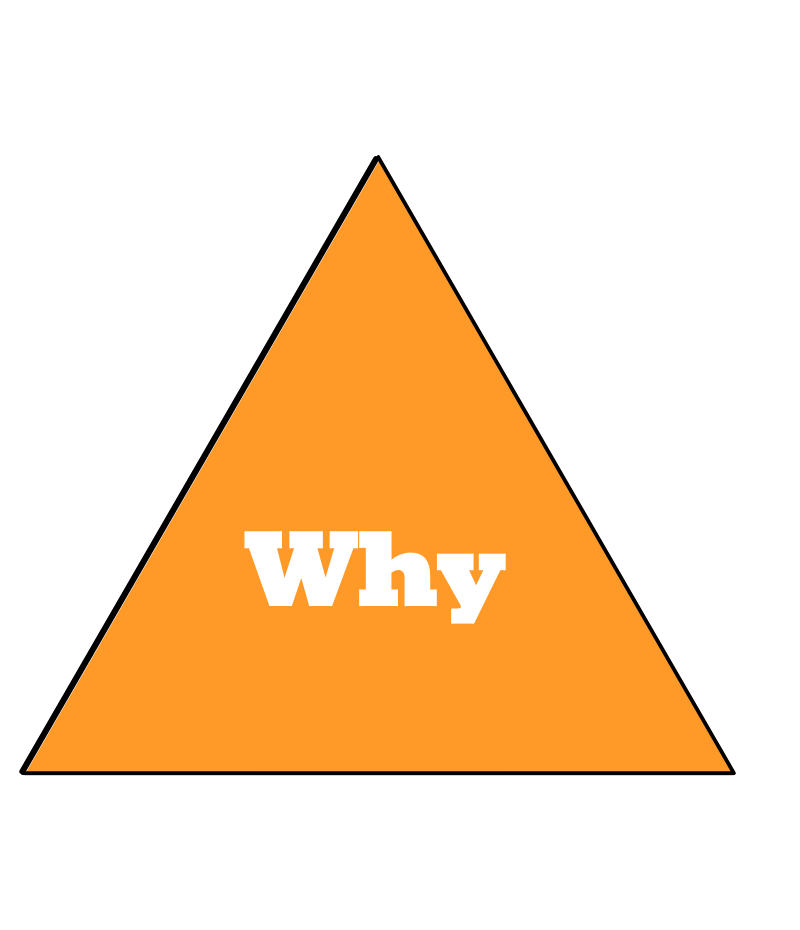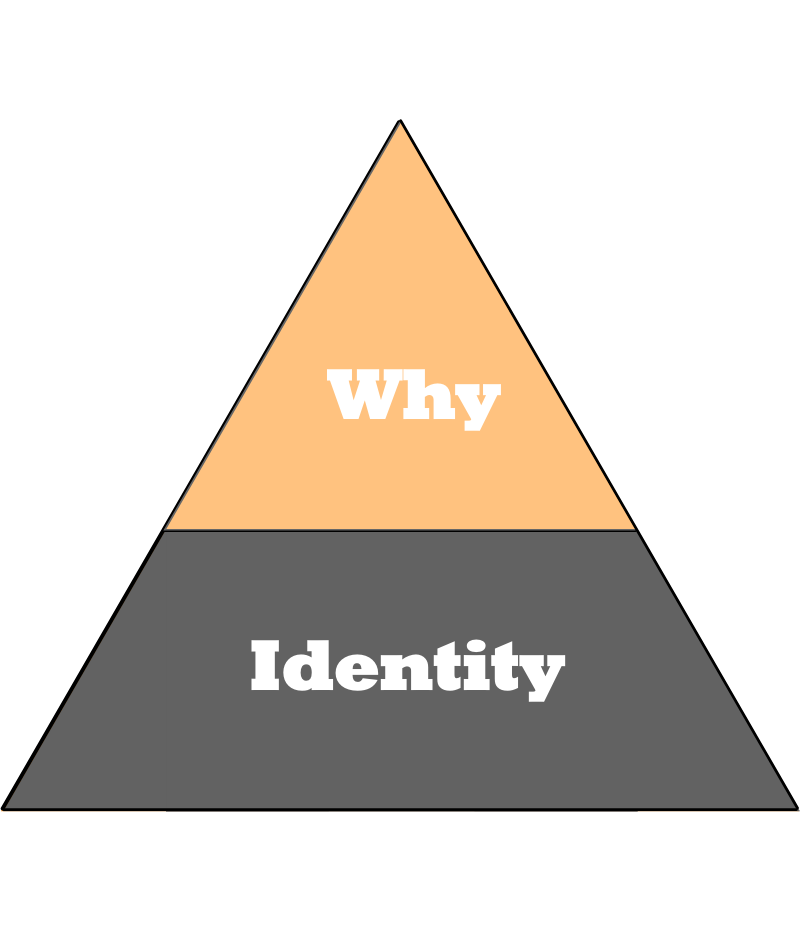 The next steps to help you succeed are to:
Select/Confirm Brand Name

Identify Brand Mission

Create Core Values
A brand's identity is much like a person's identity, It has much more to do with values, standards, and goals that it does with a name.
Declaring your brand's identity from the start will guide future decisions and protect against the most grievous marketing sins
Many people think that marketing is all about quick hacks and tactics. A 'guru' finds success advertising on Facebook, so they think everyone should just do what they did.
This simply doesn't work, and it is a dangerous pitfall in marketing and advertising.
Before anything is created, we will use your purpose and identity to guide us in creating an effective marketing strategy.
Positioning
Positioning is the most commonly ignored or misunderstood part of branding and marketing.
Put simply, positioning is how your audience thinks of you vs their other options and how you think of yourself in relation to your customers and competitors.
Messaging
Pre-planning and writing your messaging will make your brand more consistent in your communication and save you HUGE amounts of time when you go to write advertisements or content.
Learning to communicate your value in a way that makes people understand will enable your company to grow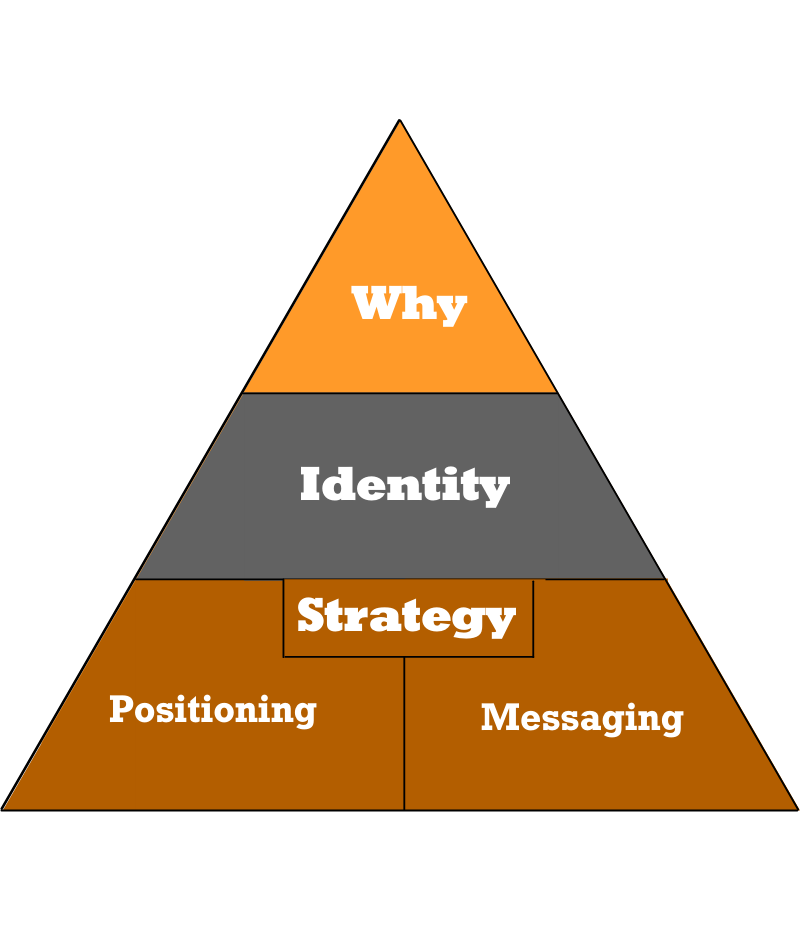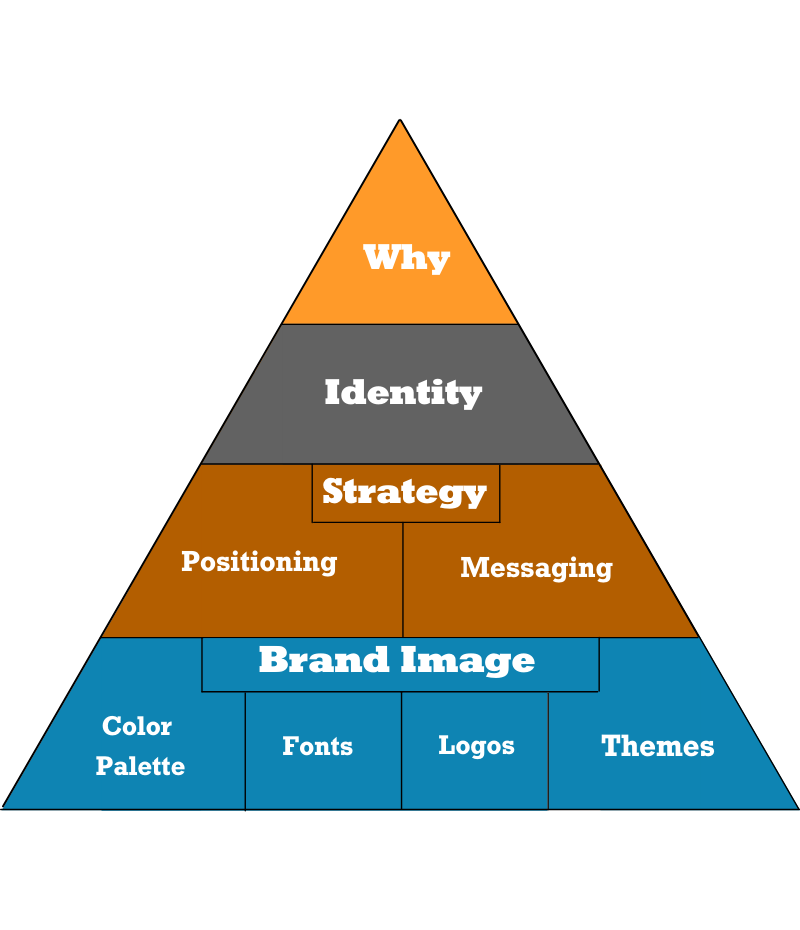 Consistency in your branding leads to dramatic increases in top-line revenue. A study featured in Forbes Magazine on branding showed that on average, small to medium businesses could increase revenue by 24% by simply making sure all of their branding was the same across all platforms.
Color Palette
30% of brand recognition is attributed to color. It is essential to use consistent coloring in your brand's marketing efforts, and we have tools for you to make this simple and streamlined
Fonts
Typography is an incredibly important part of branding. By using a good pair of fonts in your designs, you will dramatically improve brand recognition and and create a consistent feel in your content
Logos
Consistent branding when it comes to a logo is a bit paradoxical. Using a logo consistently actually requires a variety of logo formats for different contexts.
Themes
Themes and symbols may not be necessary, but they add a sense of beauty and completeness.
All branding is useless if you can't be seen or found. Inbound marketing is all about how visible and attractive you make yourself to the people who come looking for you.
Inbound marketing is foundational to any healthy business.
S.E.O
Search Engine Optimization is the practice of engineering your website for high rankings on search engines like Google, Bing, Yahoo, and others.
S.E.O. Is amazing for a business because it will help people find you right in the moment they need you most.
Email
Branded emails are an excellent way to set yourself apart as a professional.
You send emails all the time, and give out your email address regularly. We're going to make sure that every time you do, it looks professional and reinforces your branding.
Website
This is the keystone of inbound marketing in the digital age.
Your website should fill several roles. First and foremost, it should be an easy way for people to get in touch with you. It should be a teaching tool so that people can learn about your business or brand, and it should be an exemplary example of quality branding.
Directories
There are dozens of popular directory websites that your customers may use to find you. Make sure you look good when they find you there.
Google My Business (just one of the many available directories) can net tens of thousands of dollars of monthly revenue for a a business if setup properly.
Social Media
Social media is an ever- growing part of our daily lives. No matter what your business is, your customers are on social media.
They come to be entertained. They come to be informed. Whatever they are there for, they love it when they can find products or services that make their lives better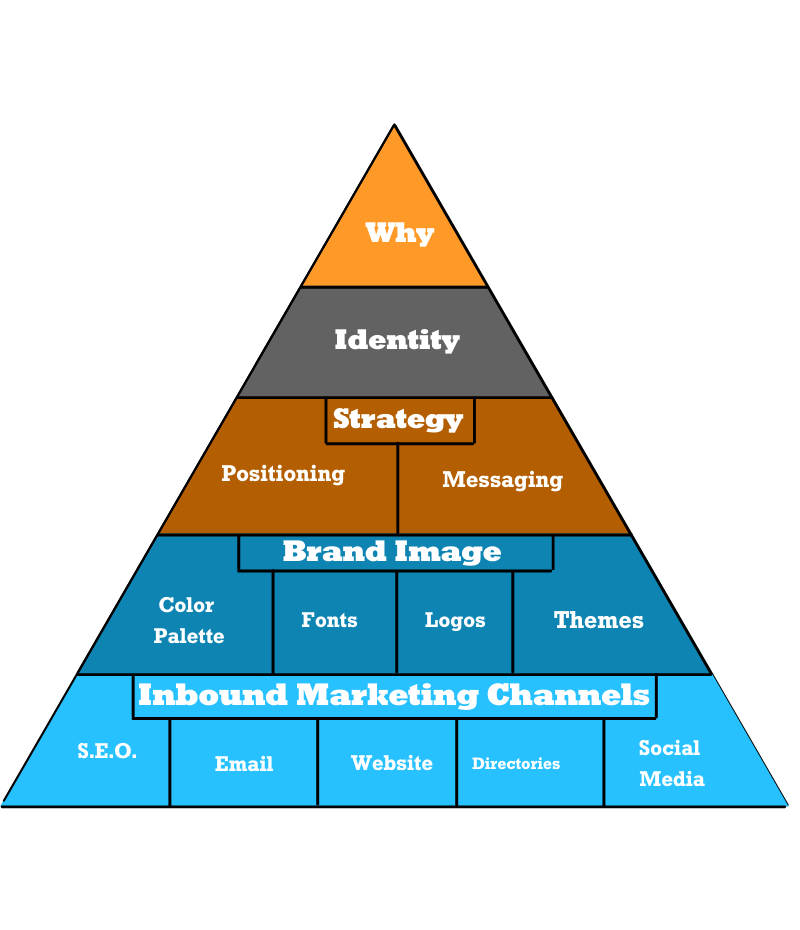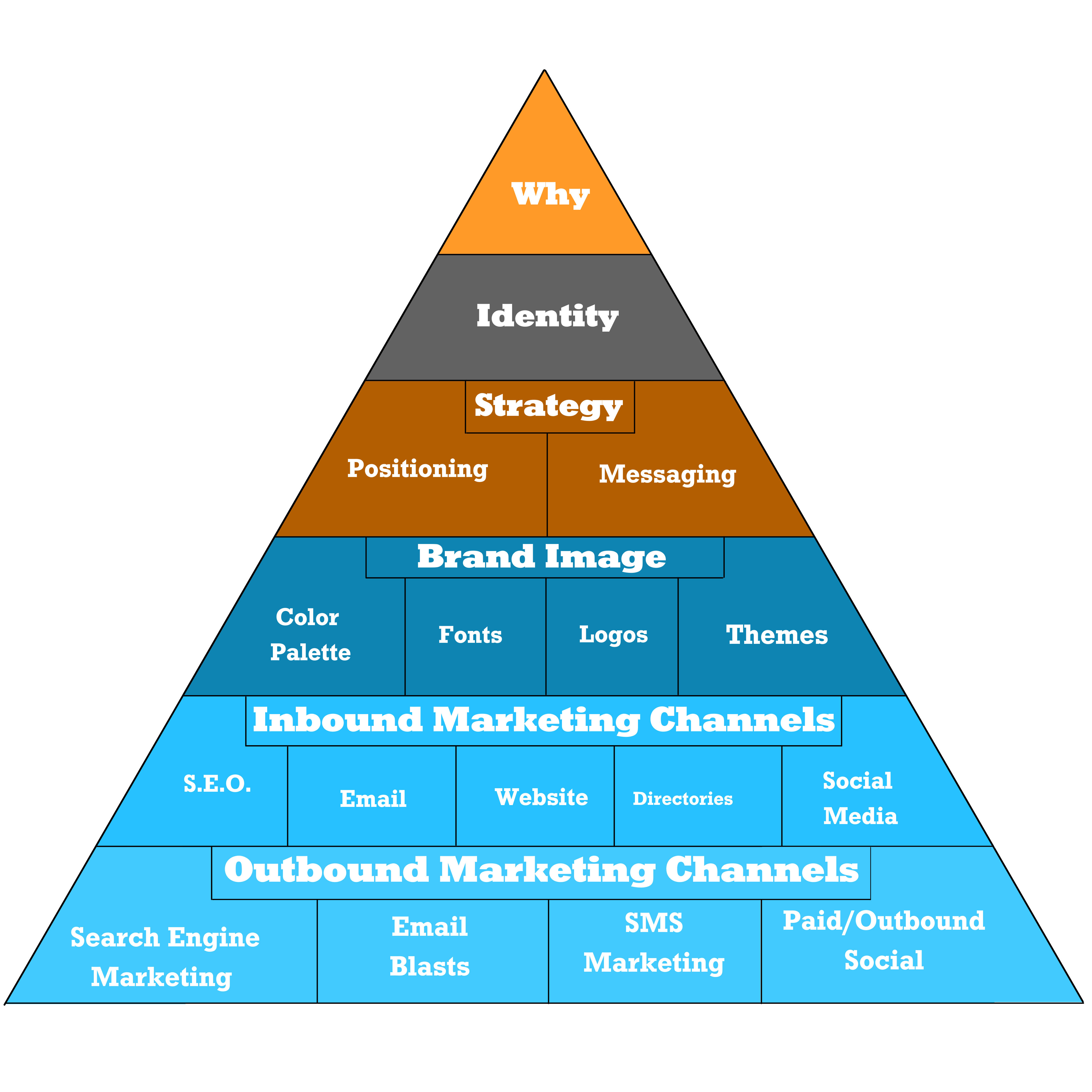 Outbound marketing is all about getting the attention of people who don't know they need you yet
Search Engine Marketing
Search Engine Optimization can take months or years to reach its full potential. SEM is a shortcut that helps us get the results of high rankings immediately by investing a little bit of capital.
Email Marketing
Email is one of the highest ROI marketing activities that is available in the modern business landscape. Learning how to use effective email marketing can provide a business with a steady and permanent flow of business without a stead and permanent advertising bill.
SMS Marketing
SMS or text-message marketing is a very effective and powerful way to reach customers. It is very easy for businesses of all sizes to use, the tricky part is knowing how to use it effectively without irritating or offending customers. We know the landscape and can help you use this tool effectively in a way that your audience appreciates.
Paid/Outbound Social
Advertising is about buying undervalued attention and 'flipping' it for a profit. There is a LOT of attention available on social media (billions of hours per day). Using paid social media advertising is a way of buying this attention so you can use it to your profit and gain.
Are You Ready For Your Business to Succeed?