Services
Web design & construction
Adsense Integration and Optimization
Deliverables
6 Pages
Fully Functional eCommerce Store
Transparent Logo File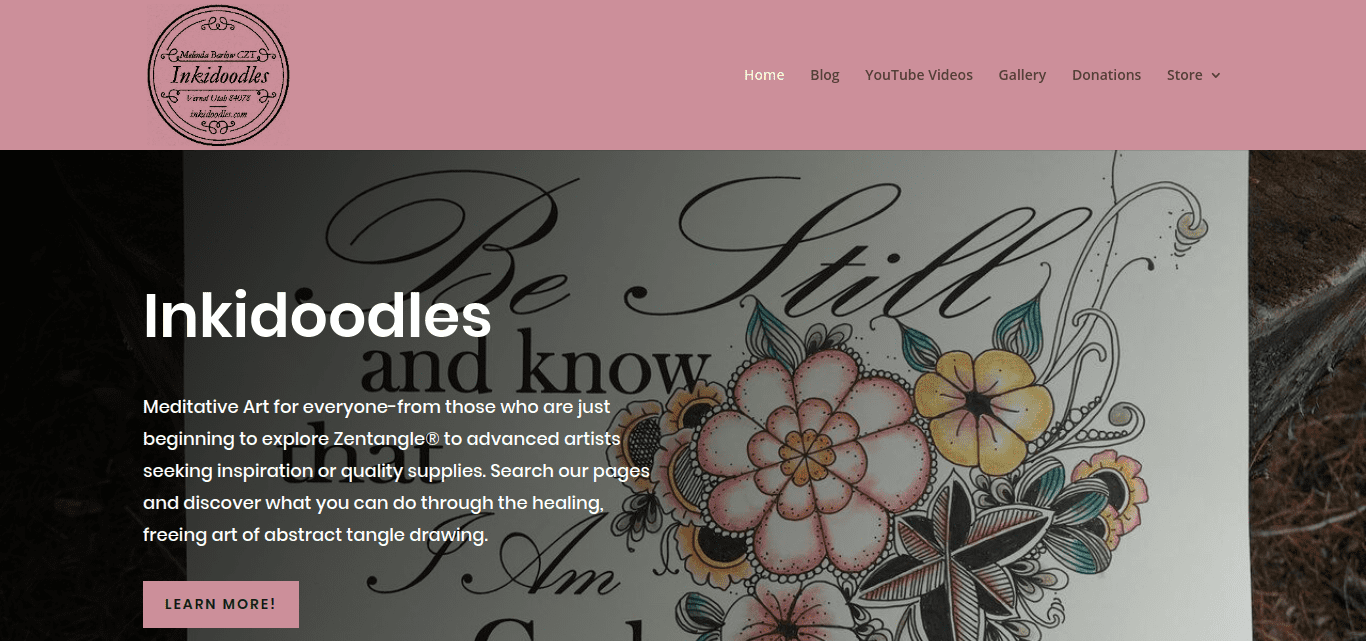 Challenge
Melinda had a thriving YouTube channel, but her website was outdated and missing some critical components. She already had hundreds of visitors coming to her site every day, so we had to update the site without any downtime.
Solution
We built out the entire website on a seperate server, and performed the transfer when she was already completely satisfied with the result. We were able to completely replace her website, with less than an hour of total downtime.
Website design
About Their Website
Inkidoodles is a website dedicated to teaching and learning the art of Tangeling, a meditative art form that was popularized by Zentangle®. Certified Zentangle Instructor Melinda Barlow takes users from beginners to experts over the course of her hundreds of instructional videos and blog posts. Melinda also offers all of her visitors access to affordable supplies for this new trendy and beautiful technique for relaxation.